Dear users:
HyperPay Wallet has supported TRX Staking which is highly competitive:
1. High income: 10% annualized income, leading interest rate in the whole network
2. Fast interest calculation: T+1 interest calculation
3. More flexible: current deposit, deposit and withdraw anytime
4. Low threshold: 100TRX to invest
To celebrate HyperPay's support for TRX staking, we will launch the "PoS Staking Plan-TRX + 100%" investment at 20:00(UTC + 8)on May 8. Users can transfer TRX to the HyperPay off-chain wallet in advance to participate in time-limited sale.
Annualized rate: 100%
Quota: 5,000,000 TRX
Period: 7 days
Individual limit: min 1000 TRX, max 50000 TRX
Start time: May 8, 20:00 (UTC + 8)
Distribution: It will take more than 24 hours to begin accrue investment rewards. The assets you deposited cannot be withdrawn prior to the end of the investment period. Principal and rewards will be transferred automatically to your wallet at the end of the period.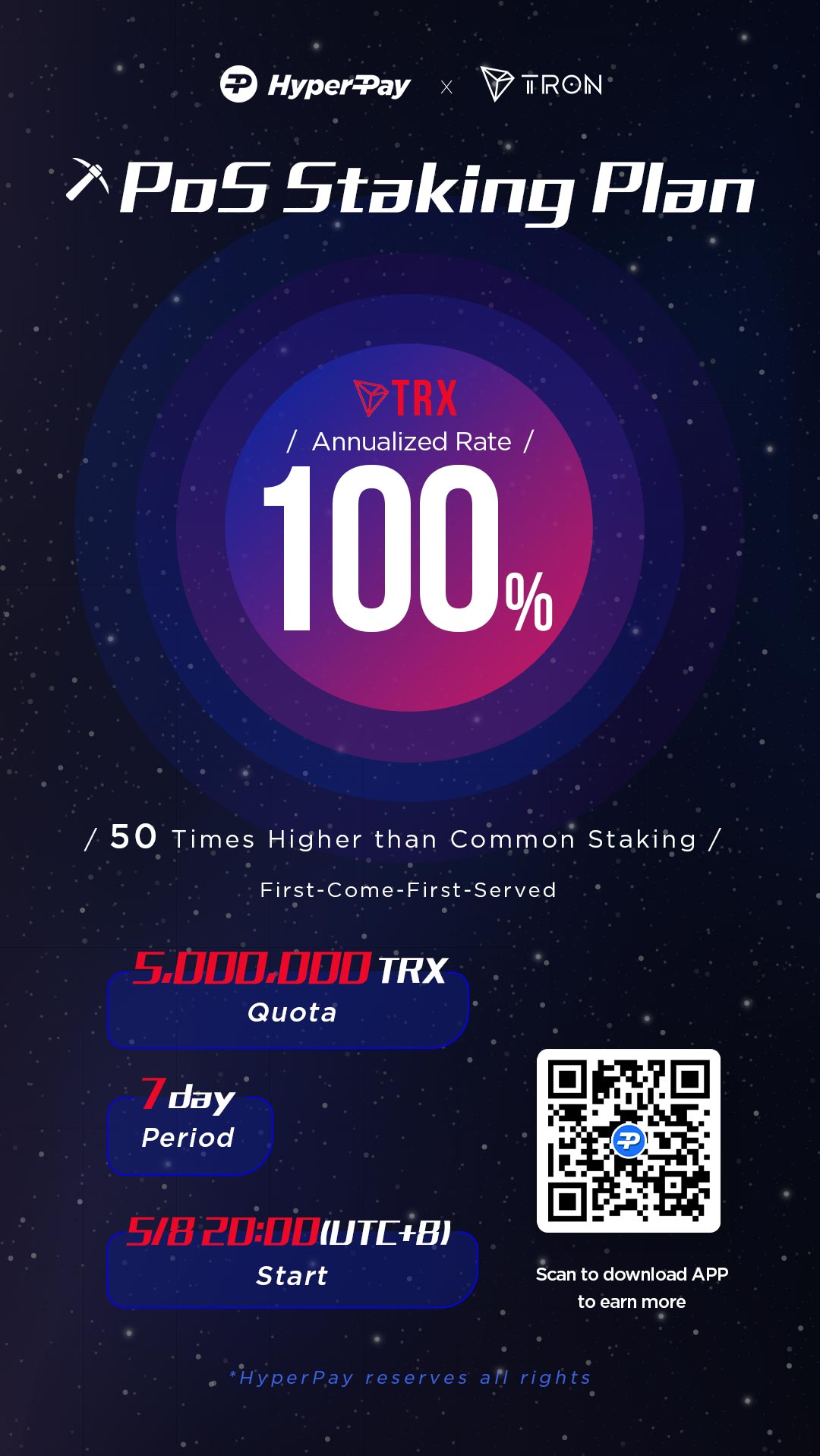 About TRX:
TRON is a decentralized blockchain platform for supporting smart contracts and high throughput. We see TRON as a future operating system which will allow developers to deploy their own decentralized applications. TRON also provides better compatibility for Ethereum smart contracts through an innovative pluggable smart contract platform.