Dear users:
GXC PoS Staking has launched on HyperPay, HyperPay's Staking has the following advantages:
1. High income: 5% annualized income
2. Fast interest calculation: T + 1 interest calculation
3. More flexible: current deposit, withdraw by demand
4. Low threshold: 10 GXC to start staking
To celebrate the launch of the GXC PoS Staking, HyperPay will hold a "Go staking to share 10000GXC" promotion for a limited time to help your income to a higher level.
Promotion time: Apr 20 - May 20
Details:
Share 10000GXC according to the total amount of GXC Staking purchased.
Sharing formula: Reward = my total purchase amount / total purchase amount of all users * 10000.
Snapshot time: May 20, 24:00, the total purchase amount during the promotion.
Reward distribution: Rewards will be distributed to the wallet balance within 3 days after the promotion ends.
XX reserves all the rights of final interpretation.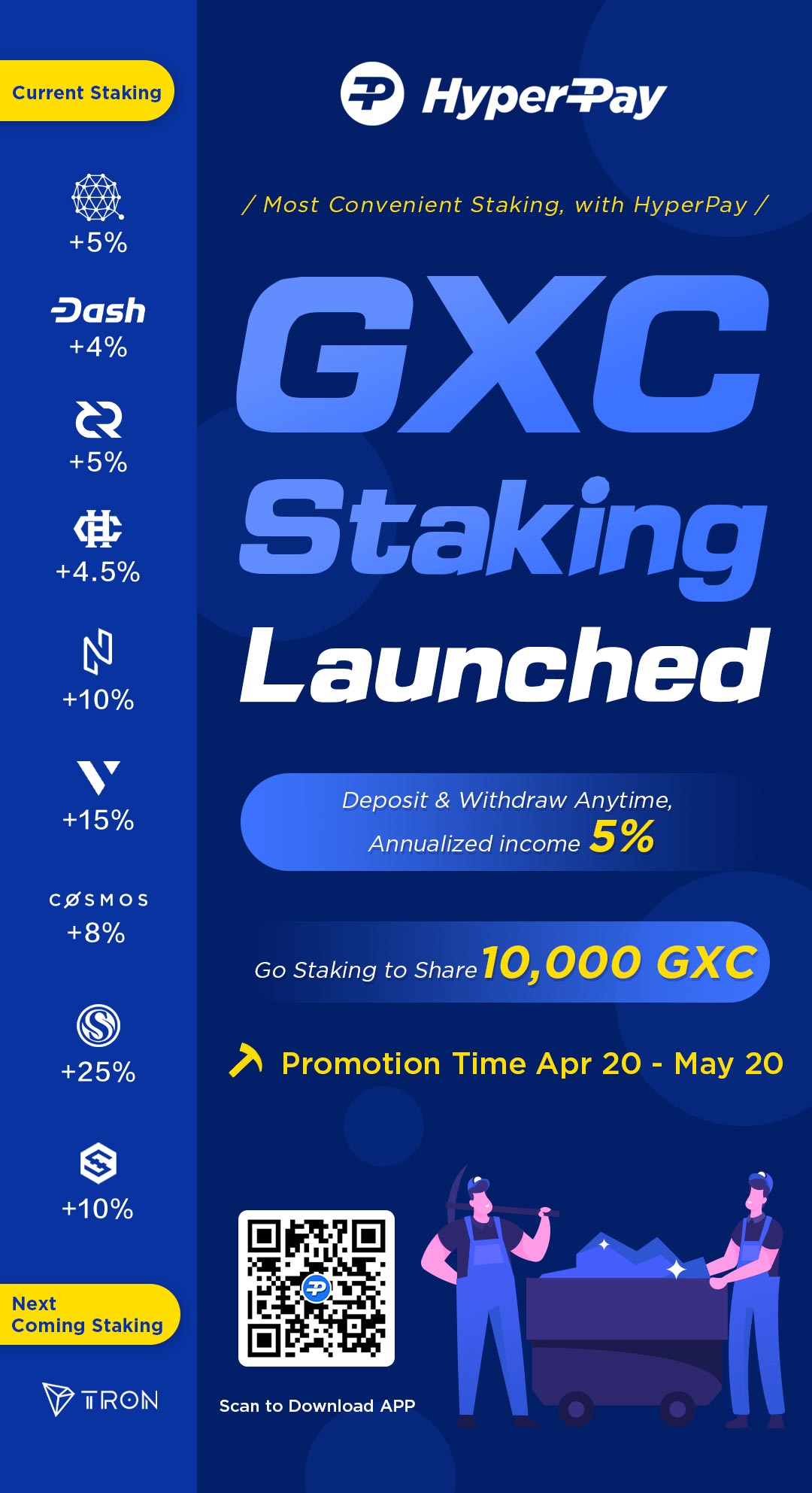 GXChain Introduction
GXChain is a basic chain serving the global data economy and aims to build a value network of trusted data. GXChain has the performance advantages of the underlying graphene architecture based on the DPoS consensus mechanism, and also has supporting functions on the chain such as G-ID, GVM, BaaS, and Blockcity pay, which is convenient for various application development.
GXChain launched a brand new staking mechanism at 12:00 on March 27. The "one vote, vote for one" + staking mechanism greatly strengthened the community governance of GXChain, effectively enhanced the decentralized attributes, and avoided node cheating.