We are excited and proud to announce that ZB.COM exchange is to list our HPY token. You can do initial deposit as of 20 Apr 2018, and start trading HPY on 23 Apr 2018. The trading pairs are HPY/QC, HPY/USDT and HPY/BTC.
ZB.com is a digital asset exchange serving global crypto currency traders. They are licensed in Thailand and Dubai. They have business operations in Switzerland, Canada, and America as well. The total trading volume accounts up to 15,000 BTC per day. We are confident that they are the right partner to list our token in the global market.
Don't miss out! Be the first trader of HPY tokens on ZB.com!
ZB https://www.zb.com
HyperPay https://hyperpay.tech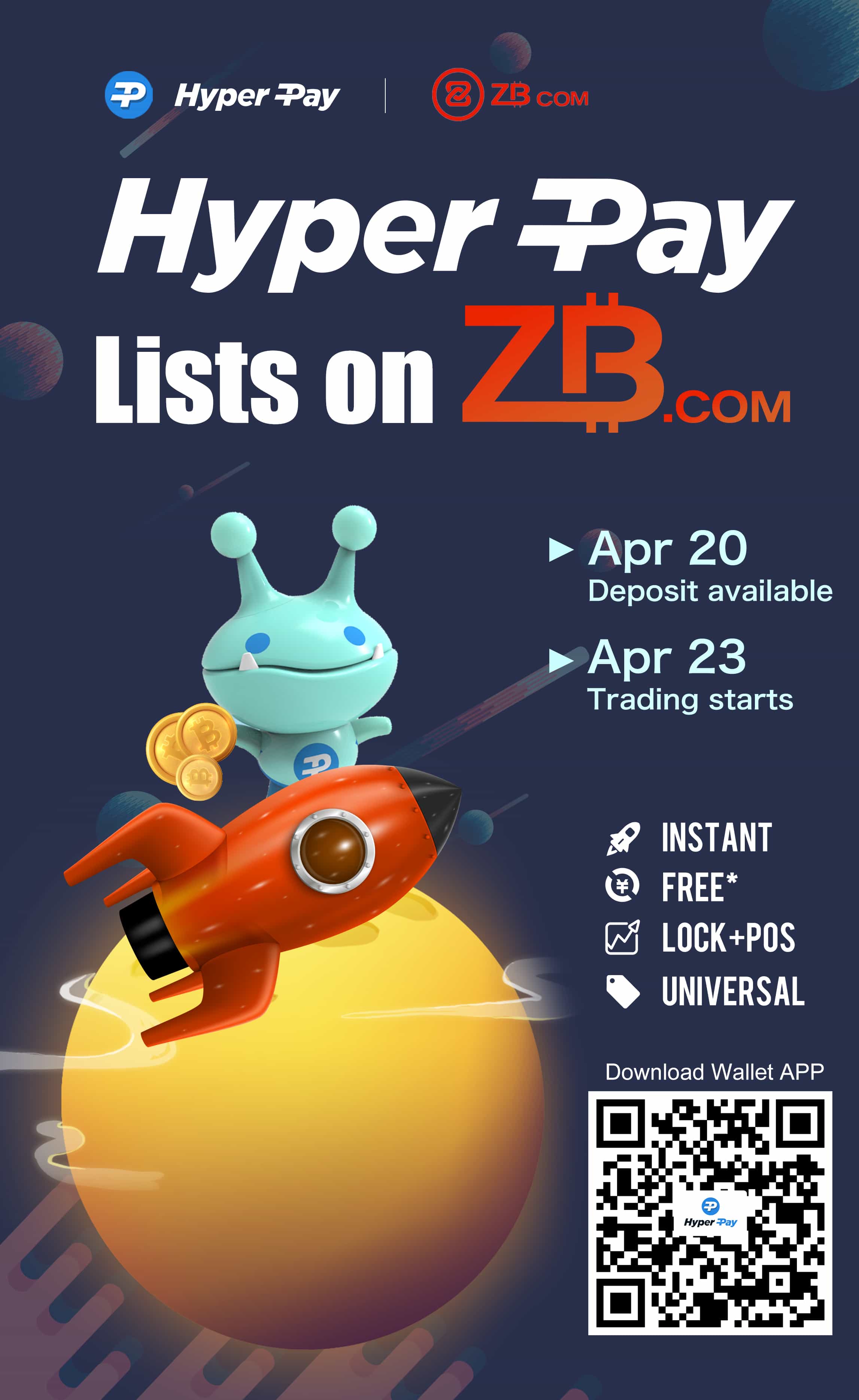 HyperPay Team