HyperPay's new generation hardware wallet, HyperMate Pro, is officially launched on April 8. Users can follow HyperPay official updates or consult customer service for more information on HyperMate Pro sales.
This time, HyperMate Pro has made great improvements in exterior, user experience, functions and safety performance compared with HyperMate G.
Let's first take a look at the two versions of hardware wallets (the left HyperMate Pro, the right HyperMate G):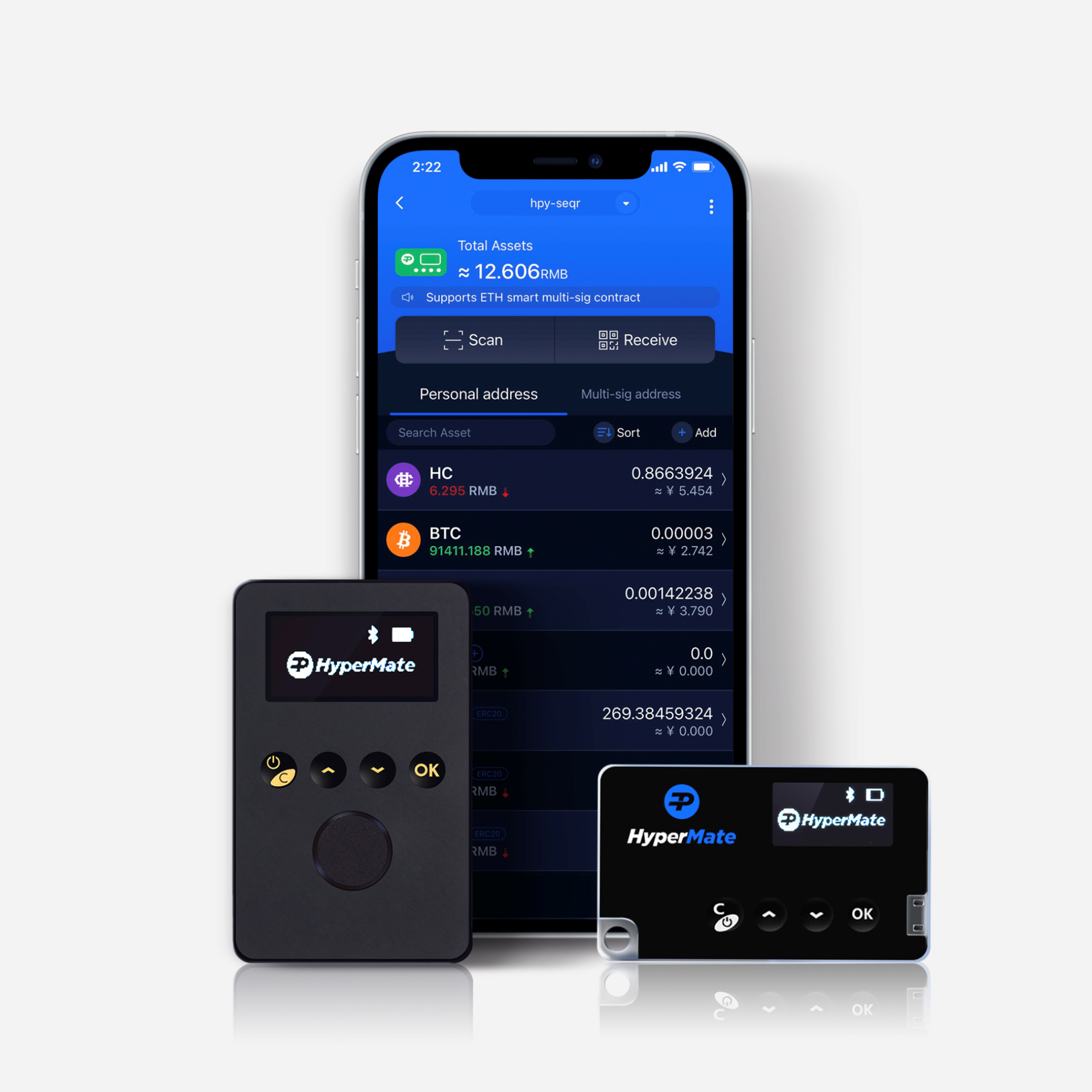 The International Organization for Standardization divides the CC assessment level into EAL 1-7 from low to high. Generally speaking, the safety requirements of commercial products are within CC EAL 5. The bank chip debit cards require CC EAL5+. Higher levels such as CC EAL6 and CC EAL7 are for military use. HyperMate G and HyperMate Pro all reach CC EAL6+, but Pro has been detailed optimized and improved:

Carved in details, an innovative work
HyperMate G supports tens of thousands currencies, supports multi-sig of BTC, HC, ETH, BCH, LTC and ERC20 tokens, supports firmware upgrades, and supports connection to HyperPay app via Bluetooth.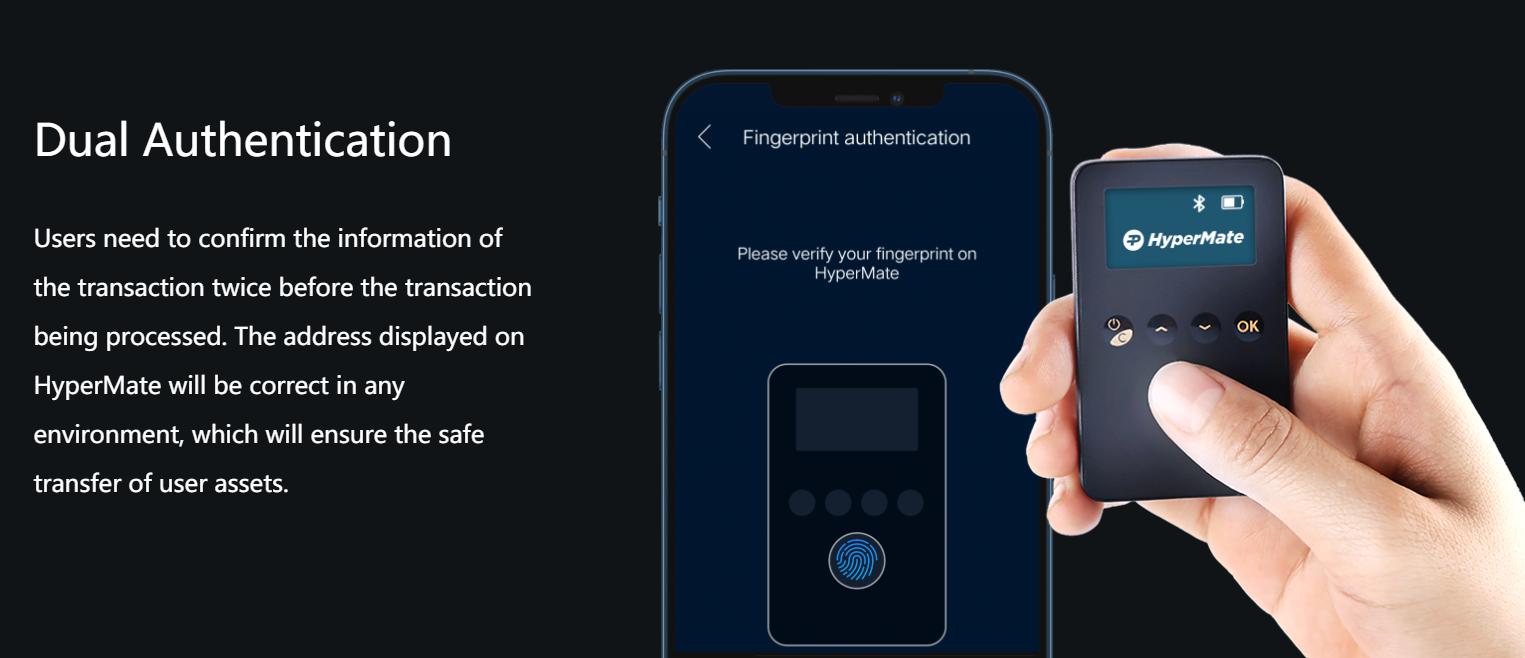 HyperMate Pro inherits all the functions of HyperMate G, and combines traditional mature security technologies to achieve a secondary security upgrade at the physical level to prevent illegal hijacking of user accounts by external factors in extreme cases, thus to ensure that every transaction is correct and safe.
Fingerprint
Users need to verify their fingerprints on HyperMate Pro to confirm that the transaction is initiated by themselves, which double guarantees the security of the transaction;
Mnemonic
Users have two options for creating mnemonic words: users can choose to create 12 or 24 mnemonic words, and the two standards do not affect the safety coefficient.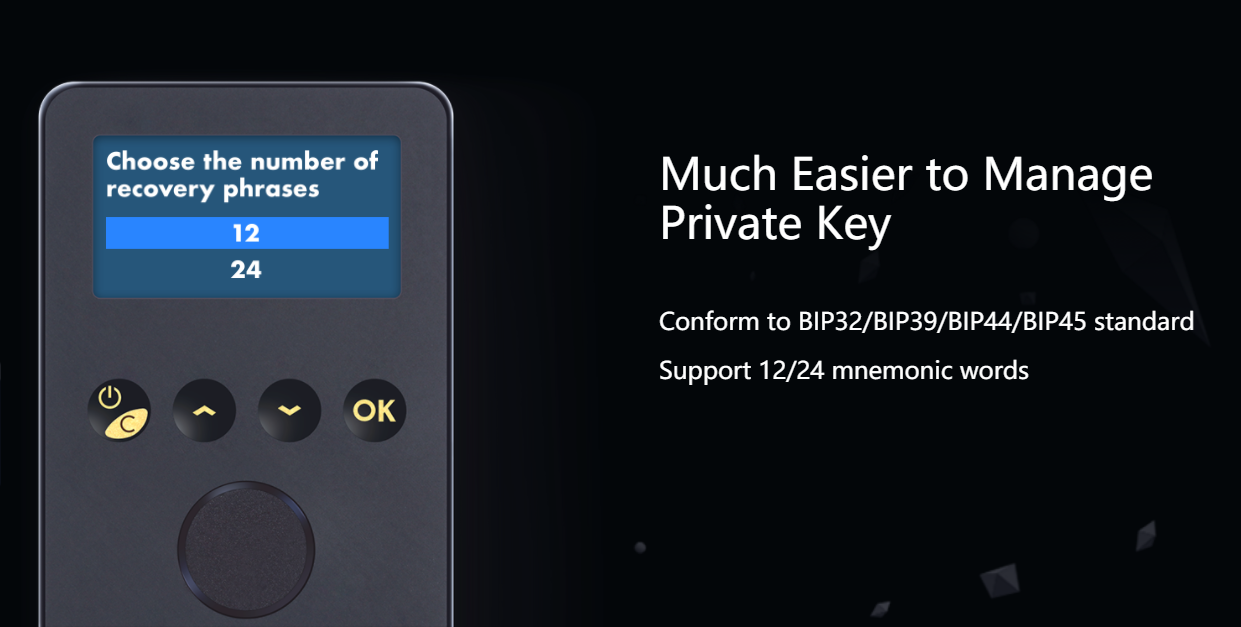 Bluetooth 5.0
Bluetooth 5.0 has an increase and optimization for the speed of low-power devices. Bluetooth 5.0 combines with wifi to assist in positioning indoor locations, improving transmission speed and increasing effective working distance.
Optimizing user experience
Chinese/English
HyperMate G only has English language, but Pro supports English and Chinese. Korean, Italian, and Arabic will soon be supported;
Smoother physical keys
HyperMate Pro has made a lot of optimizations in details to try to provide users with better experience.
Brand-new design
HyperMate Pro has larger monitor and the physical keys, which is more intuitive and easier to operate.
Also, the vertical structure, the appropriately increased volume and weight and the perfectly arranged keys make it more suitable for one-handed operation.
The box of HyperMate Pro contains:
HyperMate Pro device *1
Card Holder *1
Mnemonic Card Instructions *1
Card Holder Instructions *1
Quick-drying Oily Pen *1
Mnemonic Card *1
USB charge cable *1
User Manual *1
Mnemonic Handbook *1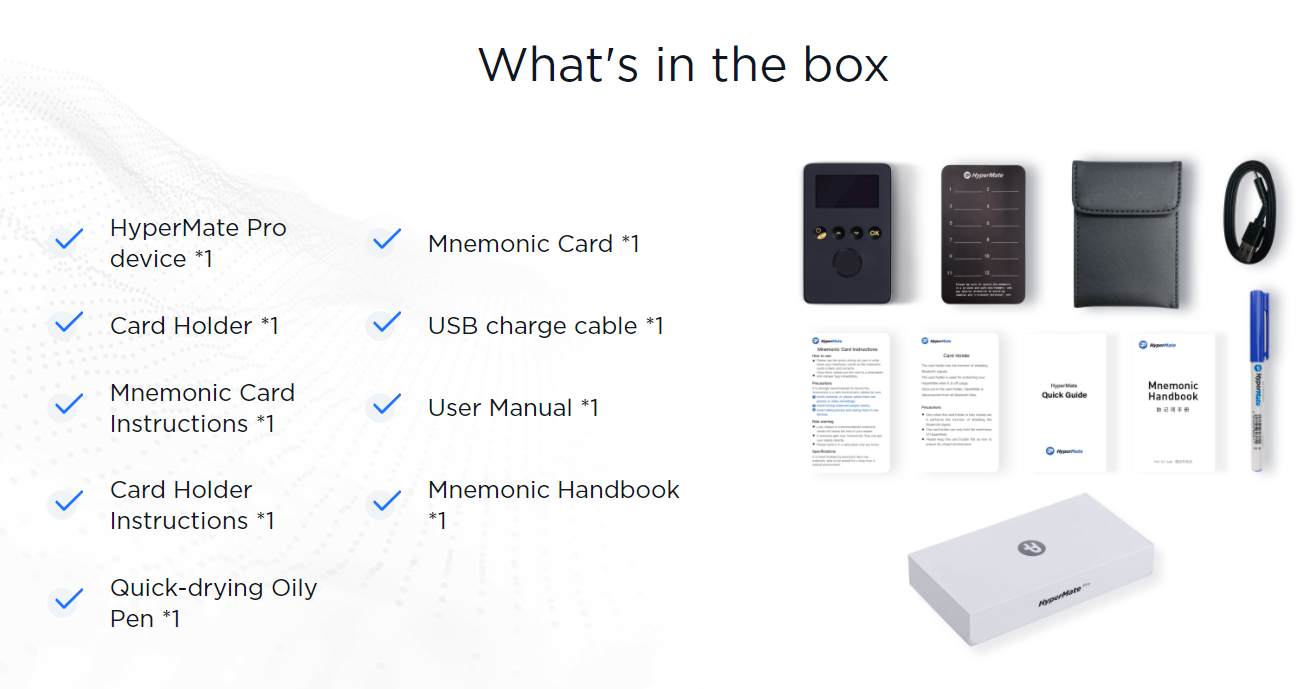 The mnemonic card is made from aluminum alloy raw materials, combined with laser technology, so the card is fire- and water-proof; the customized quick-drying oily pens is able to keep the words and colors for a long time under natural conditions.
In the Mnemonic Handbook, according to Bitcoin's mnemonic words generation specification, mnemonics are randomly generated from a fixed 2048 words. Users can record one or several words of the mnemonics according to the customized shift rules, so as to achieve the purpose of secondary encryption.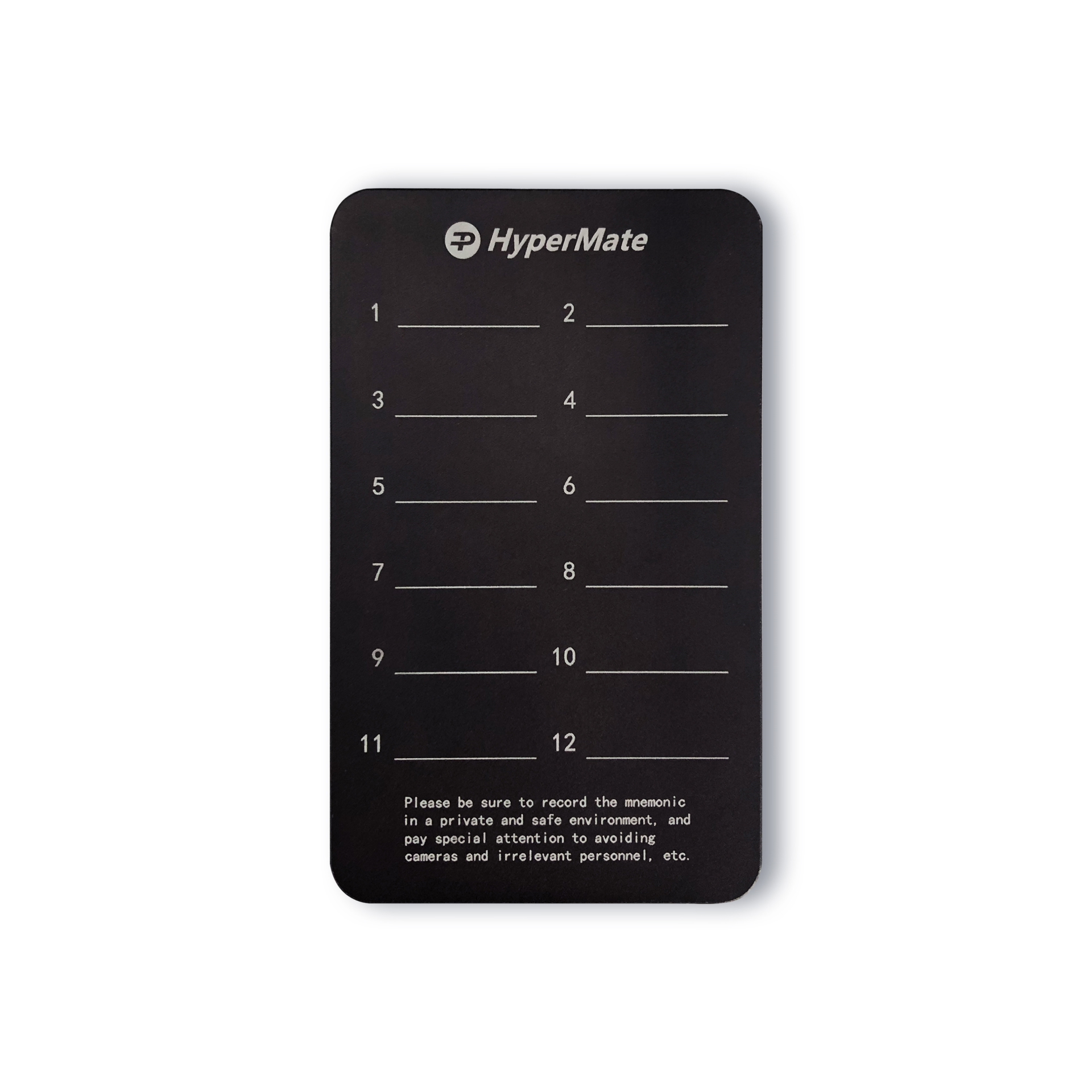 The Card Holder is made of special blended metal fiber material, which can effectively shield Bluetooth signals and isolate electromagnetic interference.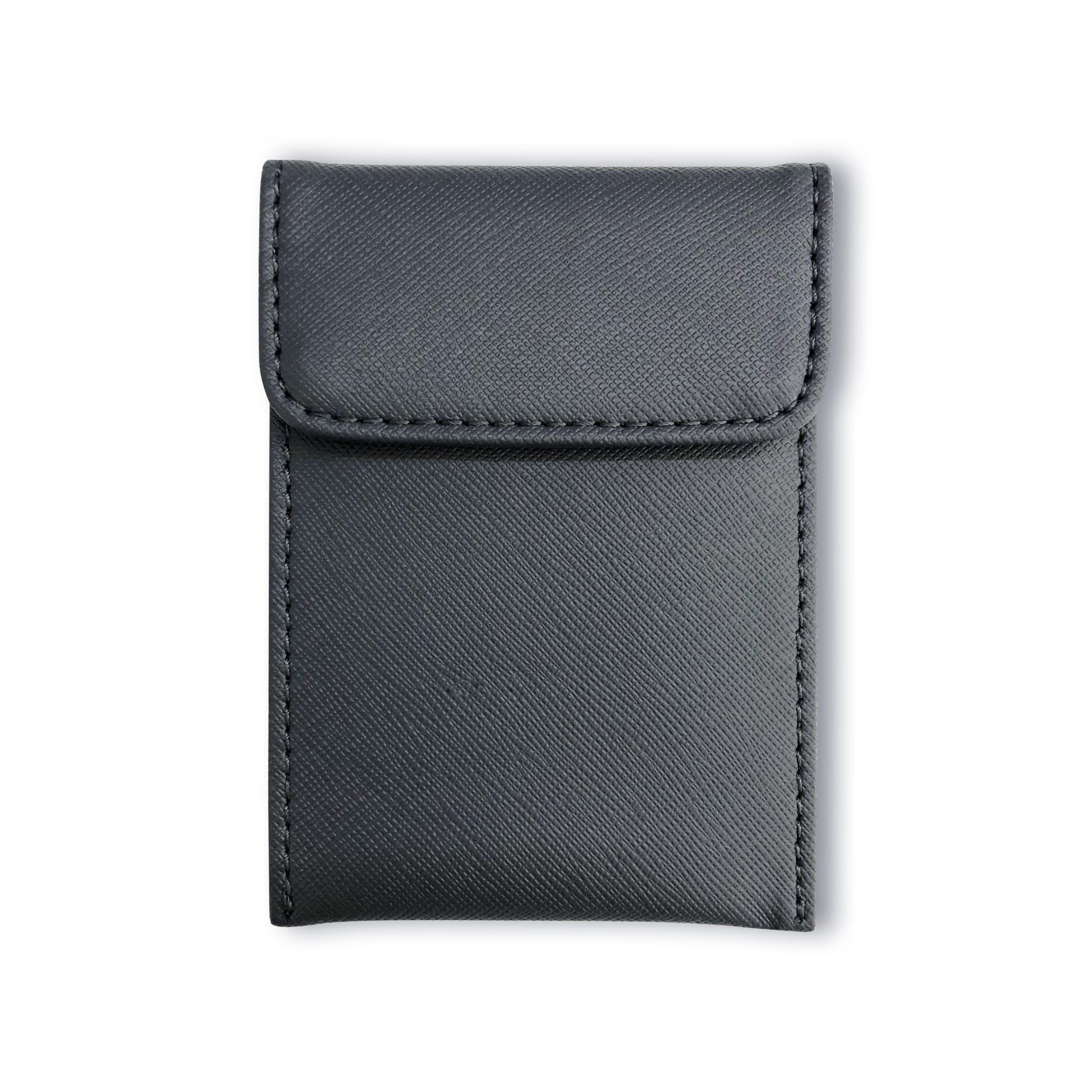 Assets safety under DeFi trend
Since the beginning of 2021, the DeFi market has continued to heat up. The trading volume of the DEX market in February reached approximately $72.89 billion, another record high, an increase of $12 billion compared to January. For now, the total lock-up volume in the DEX market has reached $19.48 billion, of which more than 70% has been newly increased in the past three months.
The phenomenal mania also hides risks: MetaMask, the beneficiary of the current DeFi mining boom, as a plug-in wallet, is facing an increase in the risk of asset theft as frequent access to the Internet. One misoperation may cause damage to your own funds, but participating in DeFi mining through a hardware wallet can largely avoid the risk of private key exposure and theft.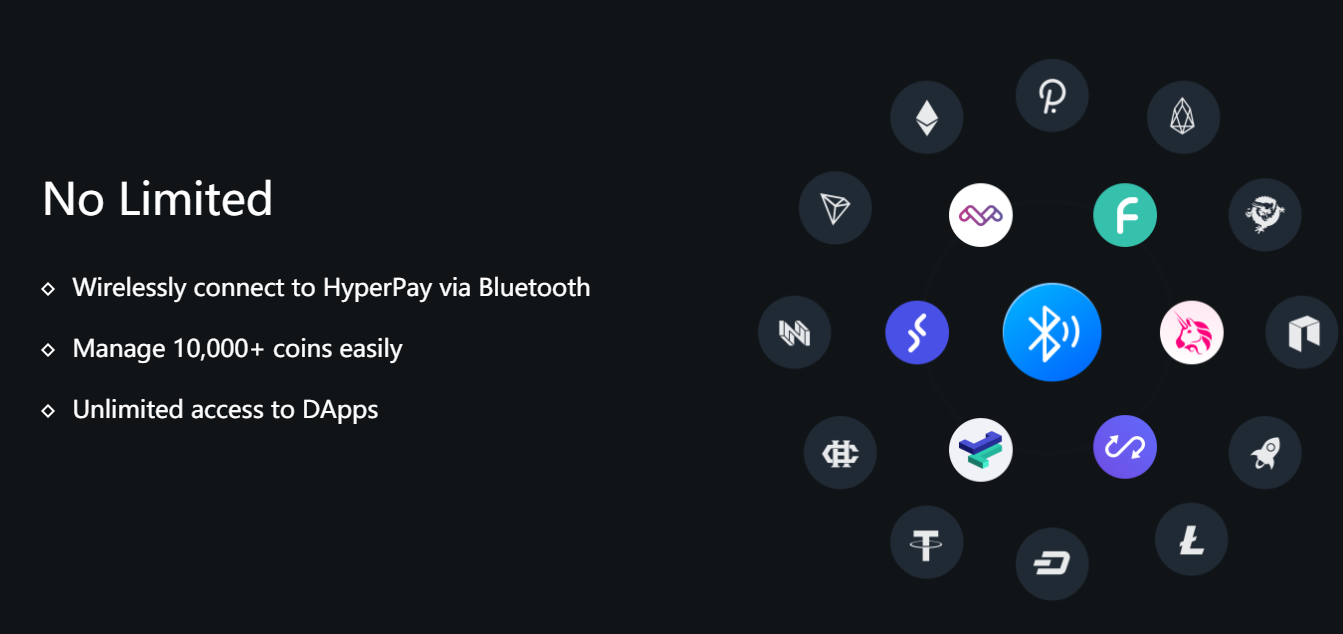 The function of a hardware wallet is to isolate your private key from the Internet, from the public key, and hardware wallet can only call the private key to confirm the signature by physical keys operation. Therefore, using HyperMate Pro can greatly protect the safety of funds, and you can really enjoy the happiness of DeFi world.
Summary
HyperMate has never stopped pursuing the margin of safety, and is always striving for the best in details, just want to provide users with a safer and easier-to-use hardware wallet.